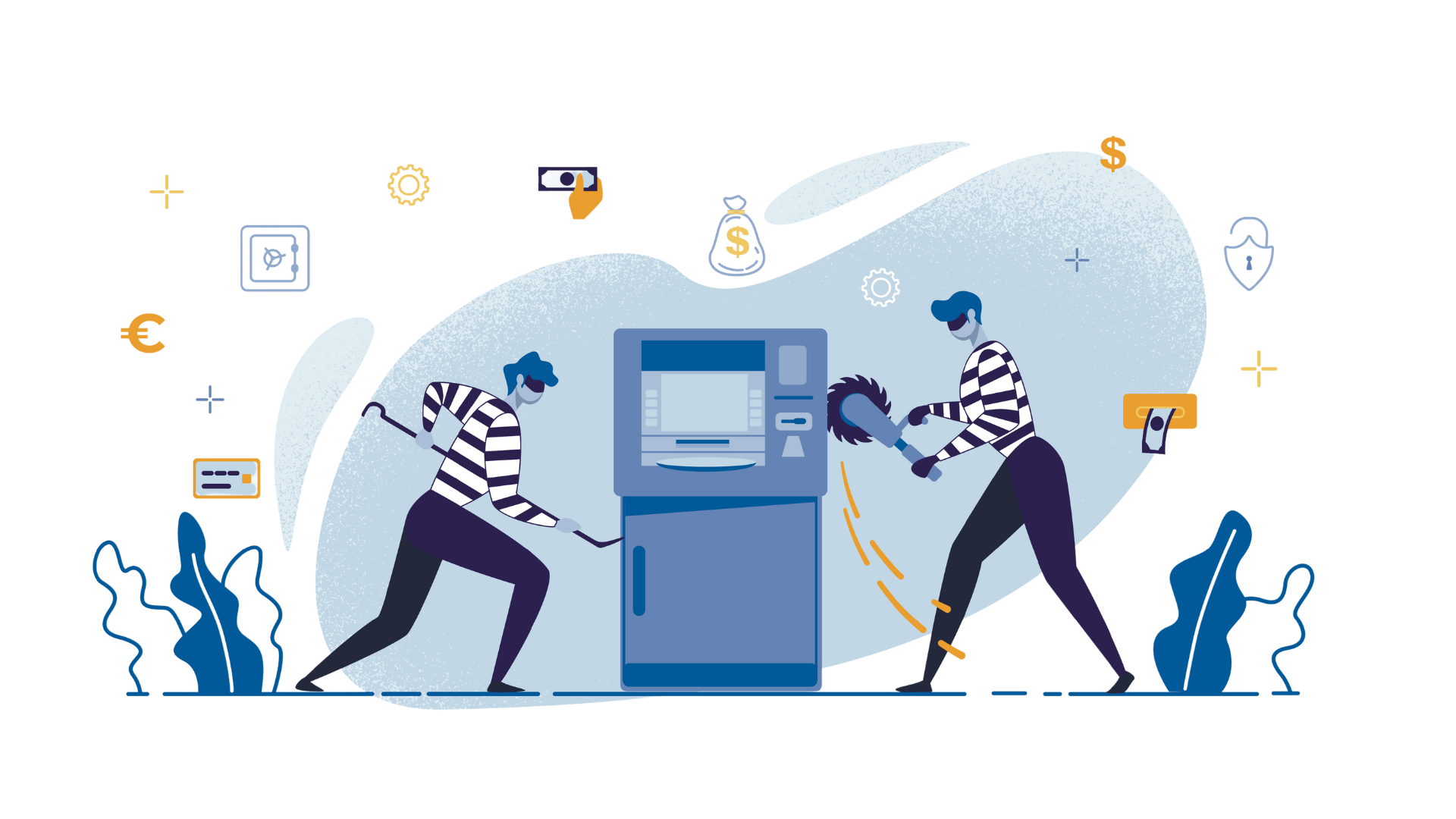 The ATM and ITM robbery landscape have changed
It's bigger, faster, and more sophisticated than ever before. Thieves use cyber heists and physical attacks to haul off millions of dollars in just hours, with no signs of slowing down. Travelers insurance reports a 220% increase in the number of ATM "smash and grab" claims from 2019 to 2020 costing financial institutions on average $83,000 in stolen cash and $65,000 location repairs and a replacement machine plus downtime. Not to mention, insurance carriers are experiencing losses at such a rate that it could soon impact bank policy deductibles and premiums.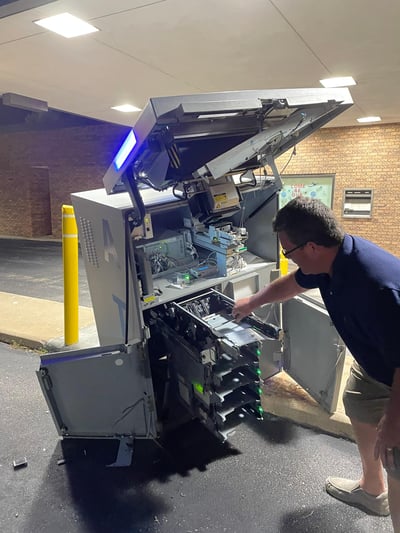 Thieves are getting more advanced
Based on an analysis of over 100+ incidents, the data shows that criminals are highly organized, well-funded, and coordinated. They are committing these crimes to fund other illegal activities such as drug trafficking, human trafficking, and identity theft. These criminals rely on new technology to target locations with high amounts of cash at off-hours when there are few people around. Some of their current strategies include:
Skimming - There is been reported increased use of machine-based manipulations, such as "skimming" devices that harvest sensitive data from the magnetic stripe cards used at ATMs. A shimmer is a thin device that hides between the card reader and microchip inside an ATM, which captures your customer's PIN so thieves can use it to drain their account.

Hook and Chain - Many of these attacks happen at self-serve machines when the ATM is accessed frequently and there is no security on site. The perpetrator attaches a large chain or cable to the ATM and accelerates. The force allows them to force open ATM safe doors. Many of these attacks happen at self-serve machines when the ATM is accessed frequently and there is no security on site. Because of the nature of these "hit and run" attacks, the on-site damage is often extensive and costly.

Jackpotting - ATM Jackpotting, also known as "Skimming", is a relatively new phenomenon that utilizes a malware known as Ploutus-D, which compromises components of a well-known multivendor ATM software to gain control of hardware devices such as the dispenser, card reader, and pin pad – allowing thieves to dispense all the cash within the machine in a few moments.
It's time to act
If you think these crimes can't affect your bank, think again. The criminals are smart, but our preventive strategies are smarter. FSC can help you reduce your chances of a successful ATM robbery by 91% by implementing our S.A.F.E. Security approach: Secure, Alert, Film, Eliminate your risk today!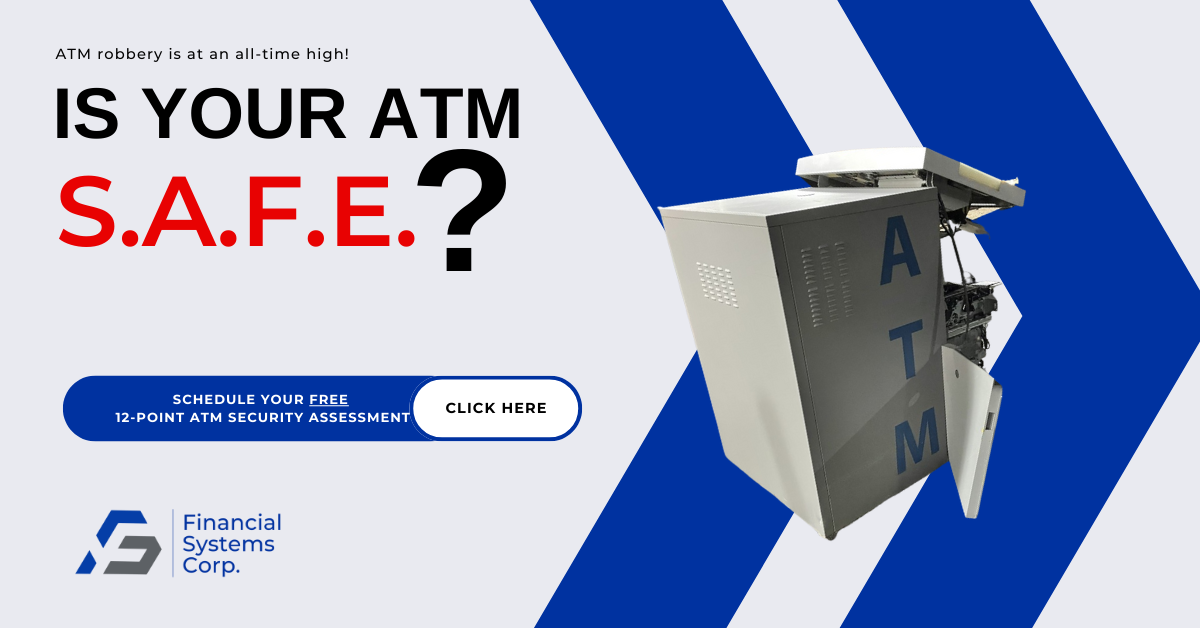 Sources:
As Criminals Innovate, ATM Thefts Becoming a Growing Source of Insurer Loss by Jim Sams